Combatting sexually transmitted infections
Neisseria gonorrhoeae
Gonorrhoea is a globally prevalent sexually transmitted infection.
Africa in particular suffers the greatest burden of disease with an incidence rate of 12,923 new cases per 100,000 in 2019.
Image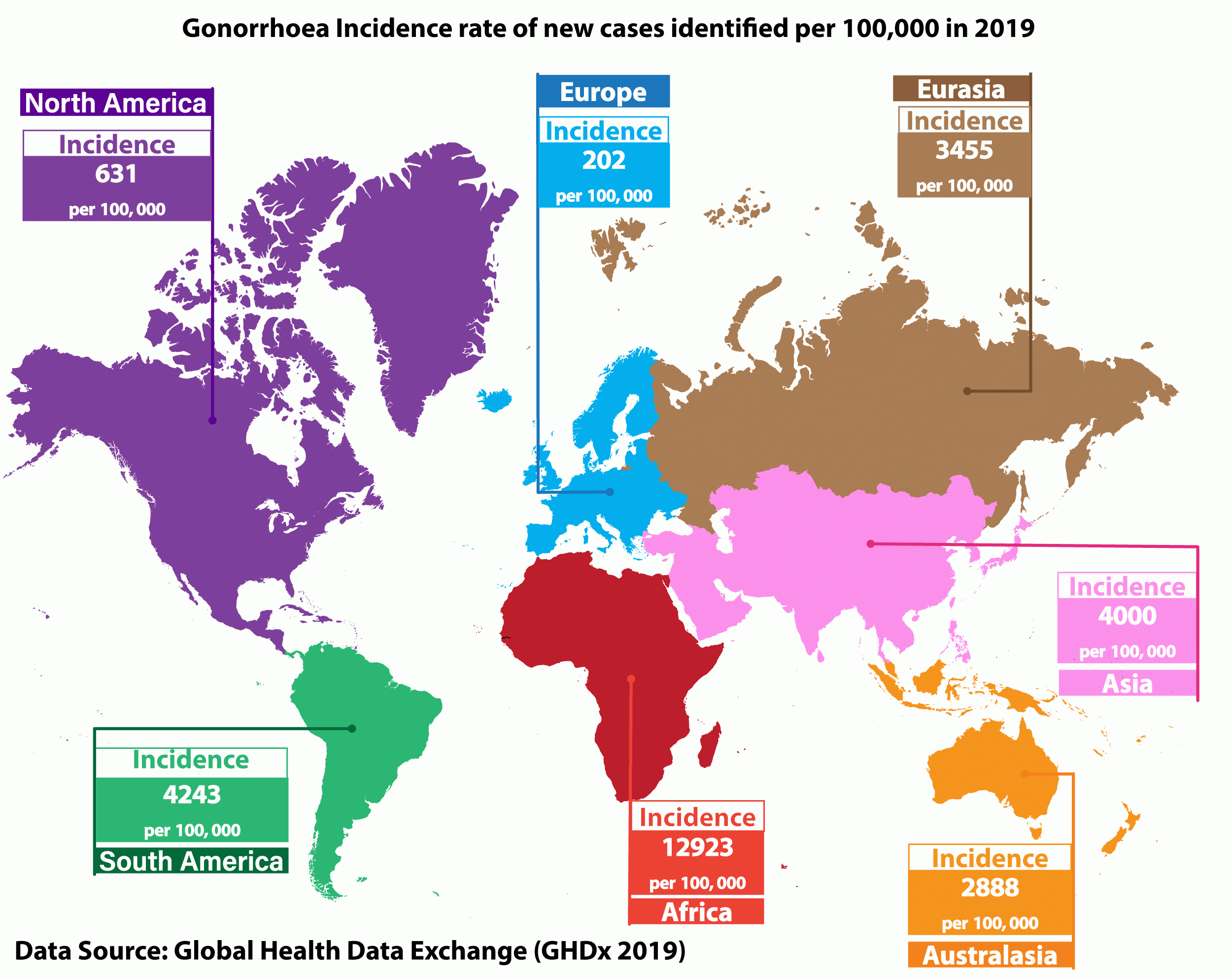 Image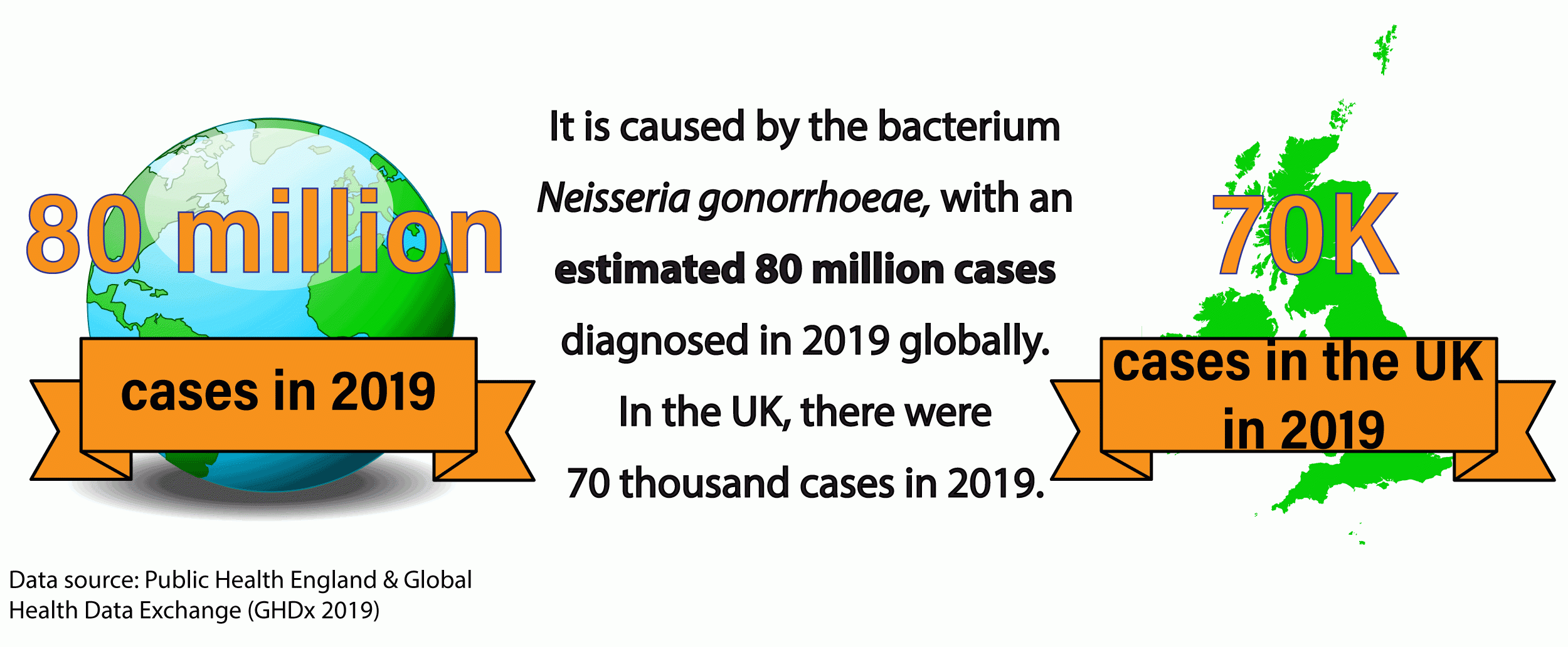 In the last decade, there has been an increase in all sexually transmitted infections in England with a 277% increase in gonorrhoea.
Image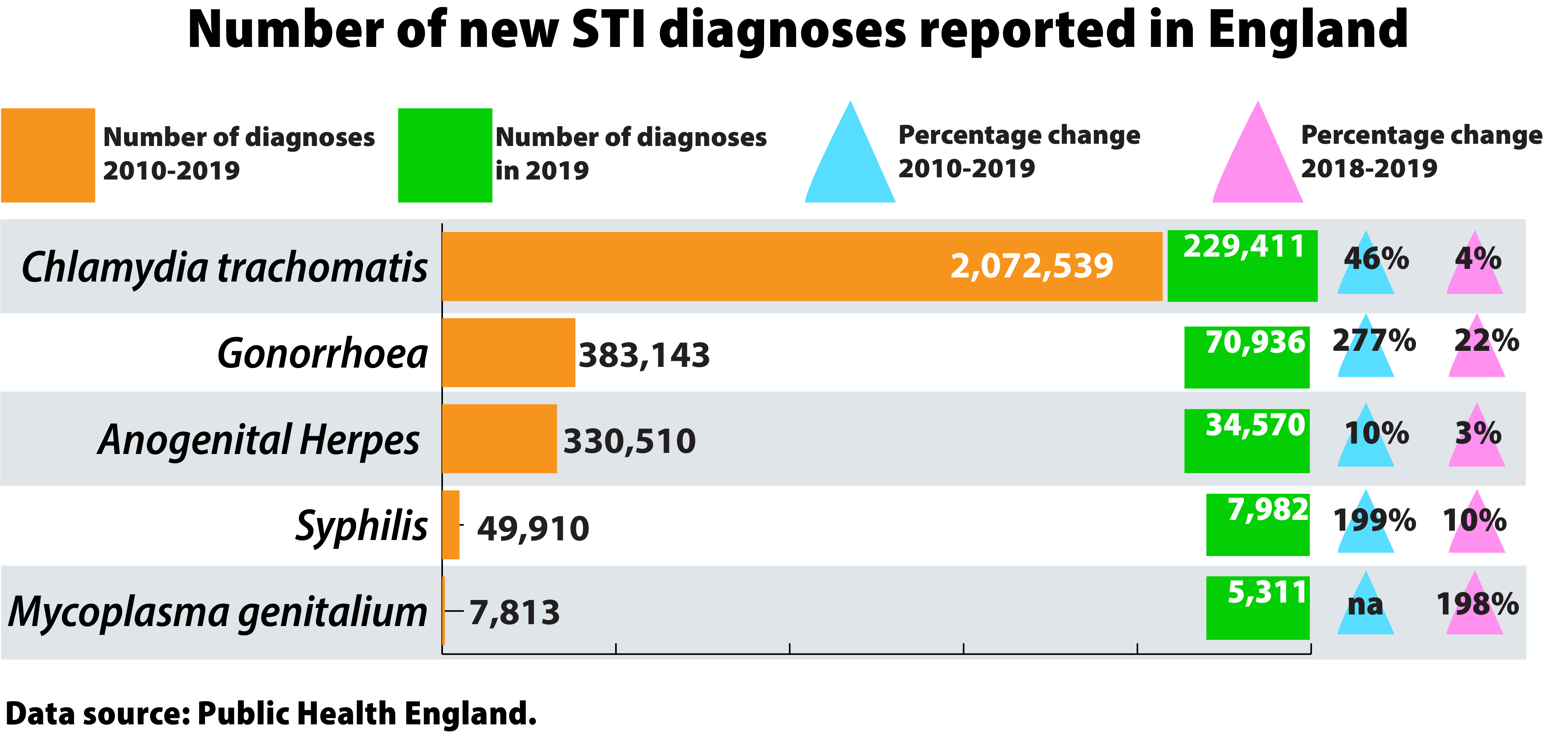 The good news is that using genomics, we are in a better position to detect, treat and prevent infection. The availability of whole genome sequence data is already helping us understand the population biology of this bacterium and how it becomes resistant to antibiotics.
Click on the links below to find out more about the symptoms of gonorrhoea, treatment and the work we are doing using gonococcal genomes.