2021 STI & HIV WORLD CONGRESS Talk
STI & HIV WORLD CONGRESS 2021 Talk: Typing outer membrane vesicle proteins of Neisseria gonorrhoeae provides insight into antimicrobial resistance.
Image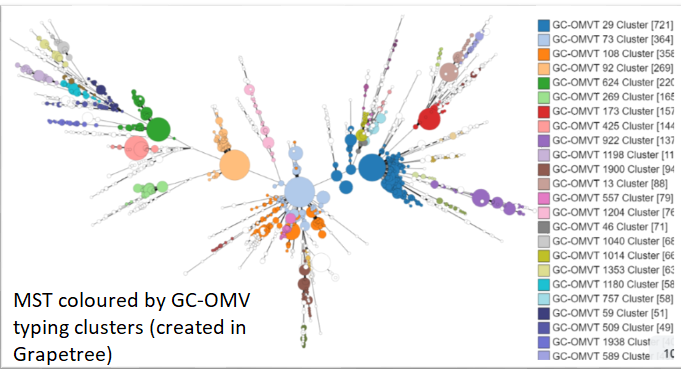 Anastasia Unitt will be presenting her work on Neisseria gonorrhoeae and OMVs at the STI and HIV World Congress (14th-17th July), and will also be participating in a live talk show on the topic of antibiotic resistance during the congress.
Outer membrane vesicles (OMVs) are small structures that bleb off the outer membrane of many Gram negative bacteria, including the gonococcus. In the talk a computational study of the diversity of gonococcal OMV proteins and their association with AMR will be discussed, providing fresh insight into the role of these vesicles. This research was undertaken through the formation of a gonococcal OMV peptide typing scheme within the Neisseria sp. section of the PubMLST database.
Image